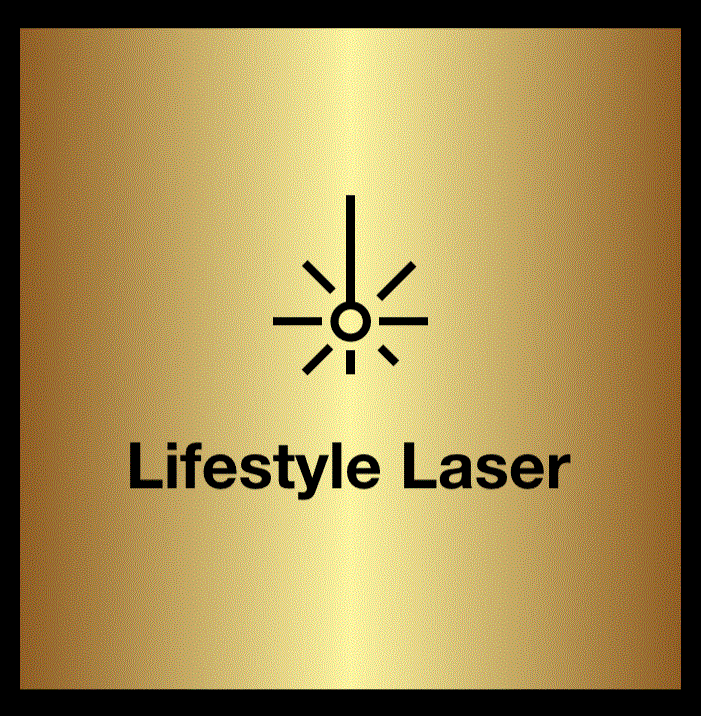 Use the parking lot and stairwell entrance on the Right side.
Lifestyle Laser Provides industry-leading, revolutionary laser treatments with the latest technology. Lifestyle Laser will exceed your expectations. Lifestyle Lasers highly trained technicians will personalize your visit to meet your unique needs and ensure the best possible results.
Using only state-of-the-art laser technology, we guarantee this treatment will exceed your expectations. This service is highly customizable so that each client can achieve their desired results without compromise. If you're interested in this service contact us today to schedule a consultation with one of our experienced team members.
Using gentle, relaxing cyclone water exfoliation, dead skin and impurities are removed leaving behind healthy fresh skin. Schedule your appointment now.
With natural cleansing serums and painless gentle suction, excess sebum, debris, and clogging oils are extracted from the pores. Moisturizing serums replenish and nourish your skin cells leaving your skin fresh and rejuvenated.
Finally, your skin is infused with peptides and antioxidants for maximum protection and a youthful and radiant glow.
We are the only clinic able to offer four sessions in one visit using the FDA approved PFD patch.
A tattoo can be a deeply meaningful symbol or a reminder of something powerful in your life, but a poorly done tattoo or one that no longer suits your life can be a reminder of a different kind. Ryan and Sil at Lifestyle Laser offer safe, effective, and professional laser tattoo removal services to men and women in and around Glenwood Springs, Colorado. If you're ready to turn the page and move beyond old ink, call or schedule an appointment online today.
One of the most troubling things about acne is that the scars can last long after the breakouts clear. If you're troubled by the appearance of acne and the scarring left behind, Ryan and Sil at Lifestyle Laser in Glenwood Springs, Colorado, can help. Call or use the online booking tool to set up a consultation today to learn more about how laser therapy can reduce the appearance of acne scars and restore your confidence.
Pigmented lesions, also referred to as sun spots or age spots, are one of the most common cosmetic skin concerns. Pigmented lesions are blemishes caused by a higher concentration of melanin in the skin. Most commonly found on the face, neck, and hands, they appear as brown spots and are often a result of aging or excessive sun exposure.
LifeStyle Laser uses the Astanza Duality laser to successfully remove unwanted age spots and reveal a clearer, more youthful complexion. While most pigmented lesions are benign, some brown spots are indicators of skin cancer. Therefore, please consult with your physician or dermatologist about a questionable age spot before seeking treatment. Then give us a call or schedule online.
Rosacea is a chronic but thankfully a very treatable condition. It should be diagnosed by a Dermatologist but treated by Laser Therapy instead of harmful creams and pills. At Lifestyle Laser in Glenwood Springs, we have two types of lasers to treat this menacing condition. We use the Duality ND:YAG Laser and the Re-Smooth Diode IPL Laser. Also available to add to your laser therapy treatment is microneedling therapy. Rosacea treatment can often be coupled with a Photo Facial or Skin Rejuvenation Treatment. While it can develop in different ways, male and female and all ages it mostly affects men over 30. Laser Therapy is the safest and most effective treatment available. Book your consultation here.
When making your choice of clinics in Glenwood Springs, consider what the clinic is able to offer. Expertise and repetition are important but so is reputation. Lifestyle Laser in Glenwood Springs has teamed up with one of the best. Click here for a consultation.
This service is known for providing remarkable results, no matter the condition before the treatment takes place. Clients can rest assured that our beautiful, clean and private facilities will ensure their highest level of comfort. To learn more about how this service can be personalized for your unique needs, feel free to reach out today.
Spider veins are small areas where your blood vessels are visible through the surface of your skin. If you're troubled by the appearance of spider veins, laser treatments from Ryan and Sil at Lifestyle Laser in Glenwood Springs, Colorado, can help. Innovations in laser technology have led to treatments that can eliminate spider veins and many other common skin concerns. Learn more during your consultation. Scheduling takes just moments online or by phone, so don't delay.
Toenail fungus is a common condition that can lead to unsightly nails that make it hard to feel confident wearing sandals or going barefoot. At Lifestyle Laser, Ryan and Sil offer laser therapy for toenail fungus, helping men and women in Glenwood Springs, Colorado, find lasting relief. Learn more during your consultation. Book a visit online or over the phone today.
If you'd like a refreshed and renewed complexion without the risks of cosmetic surgery, an intense pulsed light (IPL) photo facial is a treatment you should consider. This innovative skincare tool is one of many treatments available from Ryan and Sil at Lifestyle Laser in Glenwood Springs, Colorado. Explore what an IPL photo facial can do for you during a personalized consultation. Scheduling takes just a few moments so book online or by phone today.
Carbon facials are one of the best treatments for acne and can be done every 2 weeks. Perfect to get ready for an event like a wedding or a school dance. Your skin will feel immediately smoother and look instantly refreshed. Better still, there's zero downtime! You can return to your daily activities immediately following your treatment – your skin may appear slightly red but this should disappear within a few hours. Book your appointment here.
Proudly Introducing... Lifestyle Laser
Where Aesthetics Meets Excellence
At Lifestyle Laser, we believe that our patients and their individual needs come first. But in an industry flooded with new products and procedures, we must make sure that health and safety are never compromised. Husband and wife team, Ryan and Silmara Moore, therefore, take a precautionary approach, always opting for safe and tested solution Ryan and Sil will do their utmost to get to know their patients and work with them towards finding the right treatment for every concern they might have. If you want to hear more about our Laser Clinic, contact us today.
818 Colorado Ave Suite 308, Glenwood Springs, CO 81601, USA
Call or text (970) 393-7500