Use the parking lot and stairwell entrance on the Right side.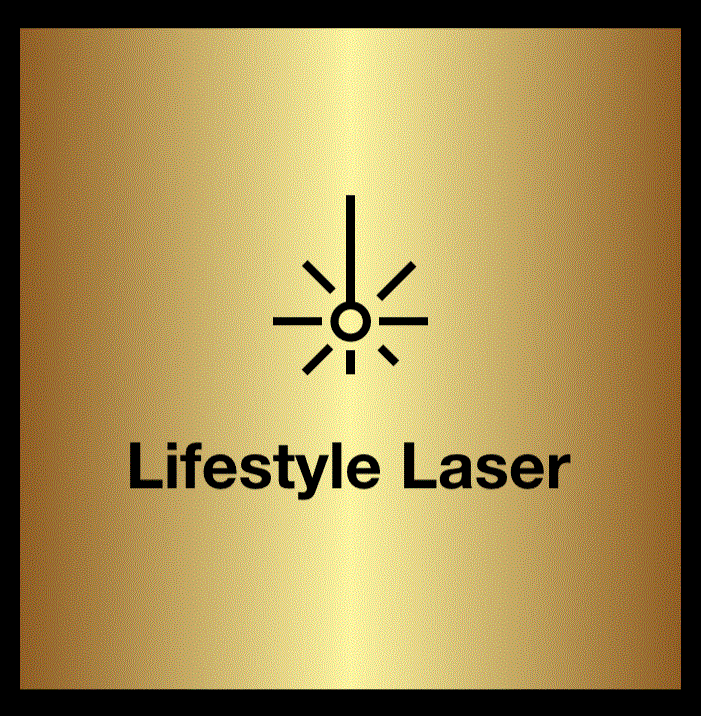 Our Laser Technology
​
When it comes to laser treatments and results, a clinic is only as good as the technology it uses. To ensure our patients receive the best care, treatments, and results, LifeStyle Laser has invested in the industry-leading Astanza Duality and ReSmooth lasers. Both of these technologies are trusted and revered by the leading physicians and laser providers around the world, including our Glenwood Springs, CO practice.
The Astanza Duality
The Astanza Duality is a powerful Q-switched Nd:YAG laser that is used primarily for laser tattoo removal. This advanced system emits two wavelengths, 1064 nm and 532 nm, that collectively target and remove a wide range of tattoo ink colors, including black and red pigments - two of the most popular colors found in the majority of tattoos. Both of these wavelengths are safe to use on all skin types I through VI. Unlike other lasers, the Duality features a homogenized square spot beam to safely and evenly distribute the laser's energy across the skin. This avoids treatment overlap and minimizes the risk of unwanted serious side effects.
Furthermore, the Duality laser specifically targets unwanted ink deep within the dermis without harming any of the surrounding skin tissue. This FDA-approved laser uses ultra-quick pulses of light energy and powerful pulse energy to produce high peak power for ultimate ink shattering and faster ink clearance with each treatment.
Most patients see significant tattoo fading after one to two Duality laser sessions. In addition to complete tattoo removal, the Duality can also lighten tattoos for better cover-up tattoo application.
The Astanza ReSmooth
We use REAL DIODE LASERS, not an IPL Light. The Astanza ReSmooth is a state-of-the-art diode laser that delivers unparalleled hair removal results and painless treatments. This superior laser uses innovative technology and essential wavelengths to deliver unparalleled, long-lasting permanent hair-reduction on all parts of the body. The ReSmooth's unique 810 nm and 940 nm wavelengths target the deepest hair follicles and offer the greatest versatility for treating every skin and hair combination, even newly tanned skin!
Thanks to the ReSmooth's industry-leading 9.1cm2 spot size, laser hair removal treatments at LifeStyle Laser are faster than ever. Our Glenwood Springs technicians can treat large areas like the back, chest, and full legs in as little as four minutes! For comparison, traditional lasers typically take a minimum of 15 minutes to cover large areas such as these. The ReSmooth handpiece also comes with an interchangeable tip that's tailored for treatment on smaller areas like the face, underarms, and bikini area. The large and small handpiece tips allow us to deliver fast and precise treatments for every patient's needs.
Last, but definitely not least, the ReSmooth features an integrated cooling system and SmoothPulse mode for proven pain-free laser hair removal treatments. The SmoothPulse mode delivers an even distribution of the laser's energy for a more comfortable treatment, ensuring you receive the best results and safest application. Furthermore, the ReSmooth continuously soothes the skin prior to each laser pulse thanks to its integrated contact cooling system. All of these features combined make ReSmooth treatments at LifeStyle Laser the ultimate choice for laser hair removal.
For unrivaled laser tattoo and hair removal results, call LifeStyle Laser today and schedule a free consultation.